Season 2, Episode 1 of Sound Expertise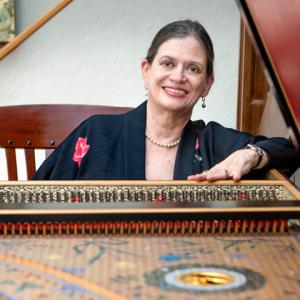 We're back! The first episode of Season 2 features Susan McClary: one of the most influential, and controversial, musicologists of our time. We talk about her lifelong pursuit of analyzing music in its cultural context, from madrigals to Madonna; the early rejections that set her on a path towards becoming a groundbreaking feminist scholar; the intense criticism to which her scholarship has been subjected; the infamous Beethoven 9 controversy; and much more.
Susan McClary is the Fynette H. Kulas Professor of Music at Case Western Reserve University.
If you're interested in learning more about Professor McClary's work, you can check out:
Sound Expertise is hosted by Will Robin (@seatedovation), and produced by D. Edward Davis (@warmsilence). Please subscribe via Apple Podcasts, Stitcher, and/or Spotify. Questions or comments? Email williamlrobin@ gmail
A written transcript of this episode is available here; many thanks to Andrew Dell'Antonio for volunteering to prepare transcripts for the show!